Learn Handtied Extensions
The Easy Way.
And Get Certified
With the Mark On Madison Approach
Meet Mark
His Approach to Hair Extensions
removing all the guesswork from you
Mark On Madison
World Class Hair Extensions
Hand Tied Wefts - Made by Hand
Handmade
• Much thinner
• Lay flatter against the scalp
* Compared to normal wefts
Natural
• Double drawn(fuller-ends)
• Full cuticle/natural tapering
Quality
• Longevity up to 9-12 months
• No harsh acids/silicon fillers
Benefits
Hand Tied Certification Course
Our mission is to make you a successful hair extension artist.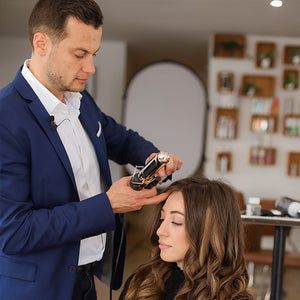 1

mission

At Mark on Madison, our mission is to make you a successful Extensions Artists.

We will focus on Elevating, Innovating, and Collaborating through social media and live education courses powered by Mark on Madison.
2

goals

Remove the guess work out of you because we took all the hand tied methods in the marketplace and condensed it to 2 important things:
Efficiency and time in application
Keeping the client's hair safe and delivering the client personalized hair experience that fits their life style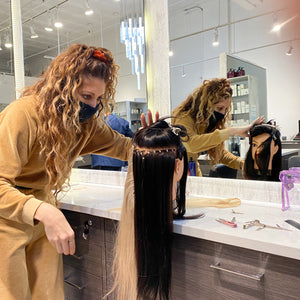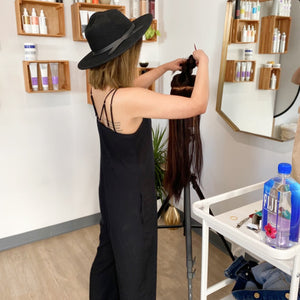 Learn the 2 Application Methods in flexible ways (Online Or Hands-On Class) with the help of our Master Educator as who will guide you through the whole process.
Learn the Signature Shaping and customizing of hair extensions for every client.
Know Pro tips for client's at-home care, frequently asked questions and troubleshooting.
Learn the Mark on Madison Mindset Approach to Business through our Bonus Videos and Phone Consulation with Master Educator trained by Mark that will surely help you ELEVATE your career.
Read More
Packages
Online Elevate Course
Elevate behind the chair with one of these packages
$
1200
Simple and efficient method
Work review by educator
20 mins call, business strategy with Mark
Full access to education anytime
Digital Certification
All tools to get you started
Free swatch (Tiffany of Hair)
Hair included (4 welfts half head)
Location & Dates
Hands-on Elevate Course
We do not only certify you:
• We show you how to make your investment back the same month.
• Showing you how to double your income.
• And transitioning to 3 days a week.
Florida


United States

Aug 28, 2023


Monday, 10am
Florida


United States

Aug 28, 2023


Monday, 10am
Florida


United States

Aug 28, 2023


Monday, 10am
Florida


United States

Aug 28, 2023


Monday, 10am